July 14, 2020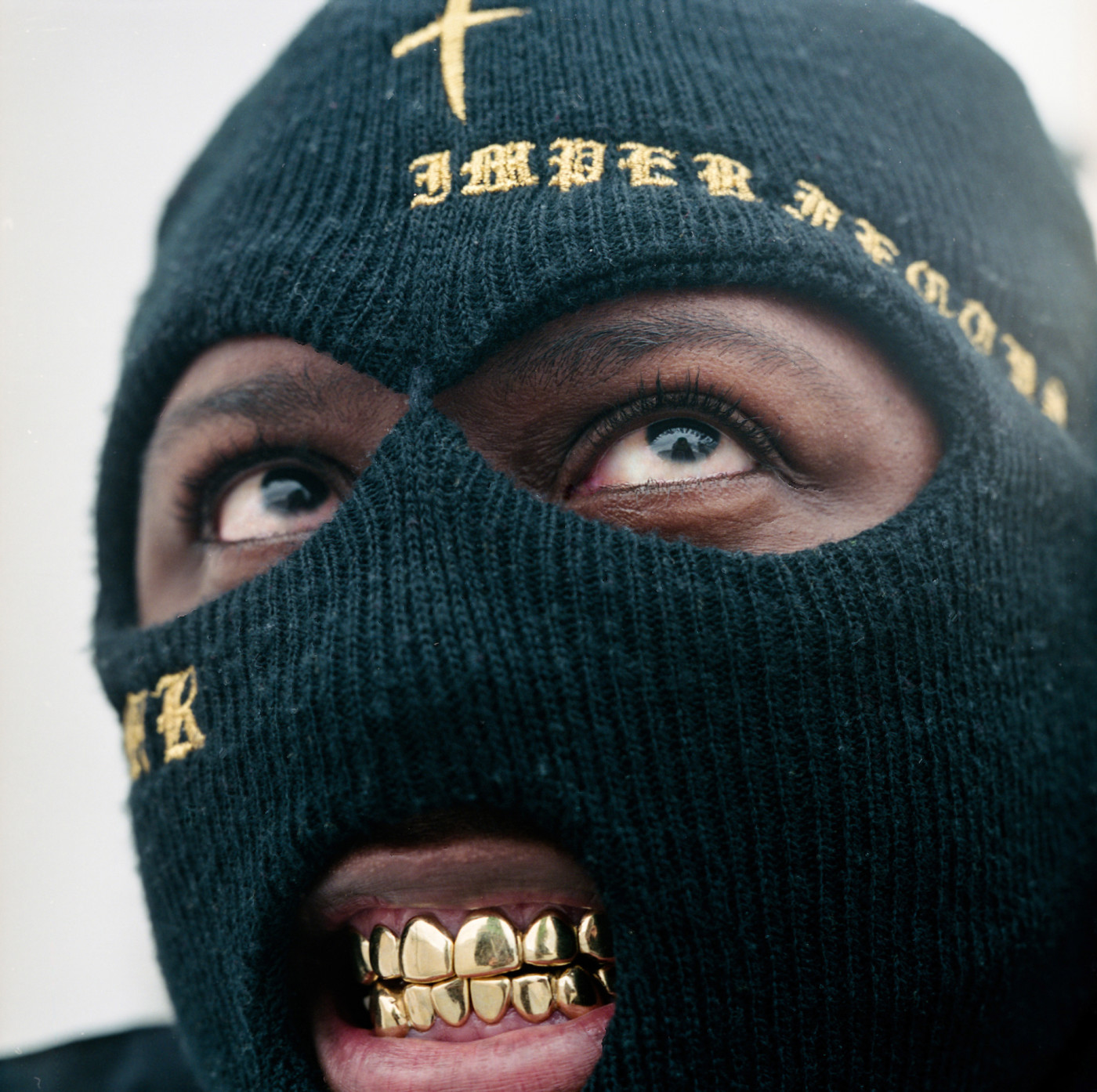 In February, no one knew who RMR was.
Four months later, we still don't know a lot about the mysterious masked artist. But now, he has a major label deal with Warner Records, loads of industry buzz, and collaborations with A-list rappers like Future, Lil Baby, and Westside Gunn. 
It's all thanks to one of the most brilliantly executed introductions from a new artist we've seen in years. On the morning of February 27, RMR uploaded a music video for his debut song, "Rascal." It opens with a shot of four men, each aiming guns at the camera. In the middle is RMR, wearing a bulletproof vest, a ski mask, and a large gun slung over his shoulder. It looks like a scene out of a Chief Keef video, until RMR opens his mouth and belts out an a cappella version of Rascal Flatts' "These Days." Then he transitions into a stirring take on "Bless the Broken Road," updated to include lines like, "Fuck 12, fuck 12/Fuck 12, fuck 12."
It went viral immediately.
Within hours, every major label A&R in the country was scrambling to get in touch with the masked man in the video. And as "Rascal" continued to make the rounds on Twitter that afternoon, RMR was already fielding calls from journalists at major outlets like Rolling Stone. By that weekend, the video had been removed from YouTube amid rumors of a copyright strike, but the impact of the viral frenzy couldn't be undone. RMR had everyone's attention.
At first, it all seemed a little too good to be true. Here was a mysterious masked artist who popped up out of nowhere with a viral video that married the worlds of hip-hop and country, aided by a juicy controversy about being removed from YouTube. Only a year after the arrival of Lil Nas X, "Rascal" was met with some natural skepticism that it might be part of a devious plan from some music industry executive who wanted to recapture the magic of "Old Town Road." And even if it was authentic, no one was sure if RMR had more to offer than one clever music video and some slick internet marketing. What would he do next?